On The 29th Day of Christmas: Selflessness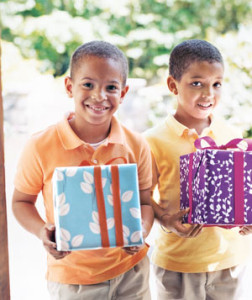 We're getting pretty close to the end of December here and I hope that everyone had a great Christmas. Unfortunately, with the recession and all, not every child got a visit from Santa, but there are wonderful programs trying to help Santa get to every single house – even after Christmas. You've alredy heard of Toys for Tots which was founded by the U.S. Marine Corps and how they help provide toys for families in need.
One of my awesome sponsors, CouponMountain.com (an online coupon code site) has pledged to give up to $50,000, but it's up to you how much Toys for Tots will get. They are going to give $1 for every Facebook Fan they have on Dec. 31.  So please – take a minute to log on and "Like" CouponMountain.  Then pass it on.  Now don't you just feel all warm and fuzzy inside?
How You Can Give $1 to Toys for Tots:
Select "Like"
CouponMountain will donate $1