Best In Personal Finance 11/27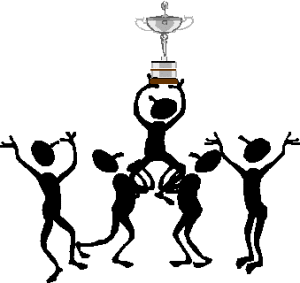 Right away I'm going to tell you that I dropped my laptop two days ago.  I've been trying to restore and recover and the damn thing won't do it, so I'm more than a little upset that my computer is pretty much dead.  Not a happy camper AT ALL.  Mainly because that's what I use to write this blog and I don't have the funds or inclination to buy another one.  I'm really ticked with myself.
A former co-worker who was a good friend suddenly passed away this week.  I was especially affected by it because I had been calling her to tell her about the new job probably as she lay dying and before anyone discovered her.  She would have been especially ticked off that I was upset, so I brushed it aside and raised a glass in her honor with a couple of co-workers who'd gone out with me to celebrate my new job.  We shared funny stories and all of our good times with each other.  That's how my friend wanted to be remembered, and that's how we did it.  So, here's another virtual glass to you Z!
On to some of the best posts that I found this week.  Now, mind you, I've been without a computer for a couple of days.  I've snuck onto my boyfriend's Apple computer thingie to write this.  By the way, I am so not a fan of it. I apologize if this isn't as descriptive as usual.
That's it for this week.  I am running my 30 days of Christmas Freebies and Giveaways this year again.  Every single day in December I feature one different freebie or giveaway that you can enter.  I don't know how I'm going to pull this off without a computer.  Talk about bad timing.