Category Archives:
Get Out of Debt Course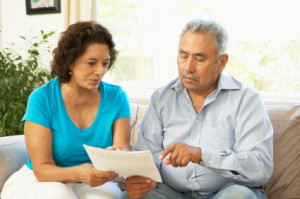 We have been going through the process of getting our finances in order so that we can get out of debt or be well on our way to being debt free in 2011.  Your credit goes hand-in-hand with your debt, so we would be remiss if we forgot to pause at this point and see what's going on with our credit profiles.
Your credit score can have a huge impact on your debt, because it ultimately determines the cost of borrowing money and your interest rates on your credit cards.  The lower your score, the higher your interest rate, the more it will take to pay off your debts.  But if your credit report has inaccuracies, your credit score can be negatively affected.  This week we learn how to fix your credit report.  It's not rocket science, but to those of you who have never taken the time to look at your credit report, this will be helpful.