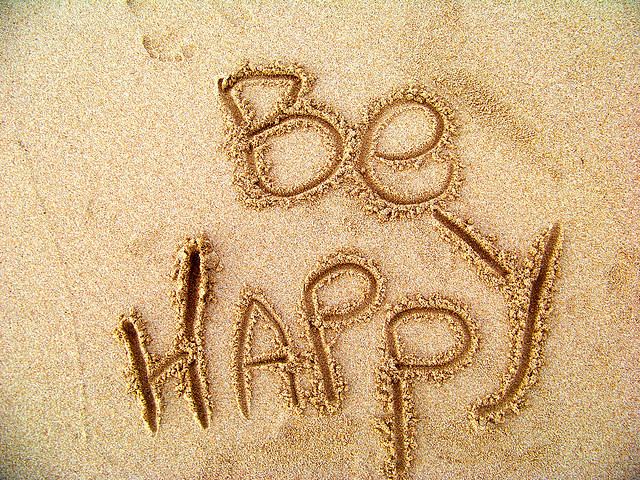 August 1 Check In
5 years ago
Scroll down, press play, then begin reading please.
Happy August.
I love Summer, don't you?  By the time we hit the middle of August it occurs to me that Summer is quickly running away not be be seen for another year.  Usually, I'm too busy to take the time to really enjoy the summer.  Heck, I haven't done that since I was about 14.  This year, some 20 years later, I've thoroughly been enjoying my summer off.
I say that I've had my summer off, but I've been working for myself, building a new business.  I know that I keep mentioning it every month, but it's been a big part of my time off.  In the meanwhile, I'm still paying down my debt.  Let's get right to it.
The Debt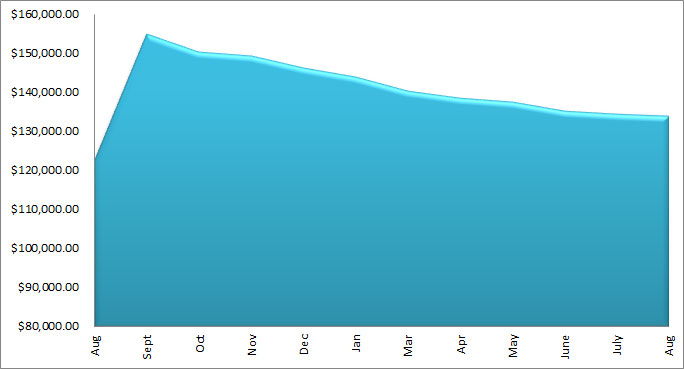 The debt repayment slowed down considerably. I had warned you last month that this would be the case going forward for some time.  I've switched to making just the minimum payments on most of my bills, but I also added about $1,000 to my credit cards.  This was from a combination of improvements to a rental unit and medication costs.  Some of these medications were hundreds of dollars each.  They will be reimbursed, but it can take up to two months to be processed.
No worries though, as long as my debt is moving in the right direction, all is well. It's perfectly fine to reduce your debt repayment acceleration as long as you are making your minimum payments…and not adding to your debt. DOH!
The other part of why you read this is to see how much money I've made online.  Let's see how I did there.
Online Income
Google Adsense My Tenant From Hell: $1.23
Google Adsense YIAC: $97.46
Google Adsense Niche Site: $181.82
Private Ads: $579.83
Ad network #1: $169.20
Ad network #2: $42.00
Total: $1,071.54
I also paid out $25 for writing so I netted $1,046.54.  Not bad, right.  I also made money from sales in my newly launched business, but, I'm not going to include it here.
Can We Talk?
Okay, so listen.  We're friends here, right? Time to have a serious conversation.
I've been doing this blogging thing for nearly five years.  Blogging years kind of works like dog years where every year feels like seven.  I take this blog very seriously since I share quite a bit with you.  Yes, we talk money and saving and debt and all of that good stuff, but I also use my life and my friends' lives as "teachable moments".
I've shared some funny moments, some deaths, personal struggles, political views, and even my personal aspirations.  Hopefully, you've also learned something from visiting this blog as well. All of my ups and downs have been documented here on my monthly checks in as well.  It's been fun and it's been hard at the same time.
Now, years in, I've hit a wall. Writing at the level that I would like to, at least three times per week, is extremely difficult.  I want to be here with you through this journey.  I want to share my journey with you as well.  I want to be here to celebrate both of our wins, but I'm finding it difficult.  What I'm beating around the bush with you here is that I've been contemplating ending my writing on this blog.
I'm a serial entrepreneur – always have been and always will be.  I like the process of starting a business and getting it up off the ground.  This, for me is more fun and interesting than just about anything else that I have ever done.  But this takes quite a bit of time, energy and concentration which is pulling me away from this blog more and more.
When I shared how I make money blogging, I mentioned that this blog would be central to what I would like to do next, but that the way to make a living while blogging really lies offline.  I find that I need more time to pursue both the new business and other offline opportunities.
So, it this my last month or last post? No, it's not.  I'll be here for a bit.  You may see more posts from others.  At some point, I might make a graceful exit.  I just wanted to let you know ahead of time.
What I Learned
In July I learned just how important it is to take time out and enjoy being alive!  My mom, little sister, and her friends went to a water park for the first time and I thoroughly enjoyed it.  I could have gone to the park any time in the past twenty years and never did.
My step-father and I went for pedicures.  I haven't had one of those for maybe three or four years.  He worked on his feet all of his life so they're a mess.  He sat back and enjoyed his first pedicure. No machismo there.
The other half and I took a day trip out to a farm and enjoyed the drive as much as picking up some organic veggies.
It's a great time to be alive people! It doesn't take much money for you to stop and enjoy life a little bit.  Have fun.
Join the newsletter
Subscribe to get our latest content by email.