It's a new month and time to review how I did with my debt reduction and alternative income building.  As most of you know, I plan on firing away at one debt at a time until I have just my student loans and HELOC left to pay.
Based on the goal that I made for 2011 of saving at least $3000 in an emergency fund, I need to make and save at least $250 in extra money every month.  I made the goal of making that extra money but as you know, stuff happens and that money has been redirected.  Read on to find out how.
January 1, 2011
Credit Card #3 $4,232.44 @0%
HELOC $41,010.99 @3.125%
Student Loan #1 $349.66 @2.47%
Student Loan #2 $9,343.65 @7.2%
Student Loan #3 $28,007.14 @3.0%
Car Note $0
Credit Card #1 $0
Credit Card #2 $0
Personal Loan $0
The Bed $0
Total: $82,943.88
February 1, 2011
Credit Card #3 $4,006.18 @0%
HELOC $40,770 @3.125%
Student Loan #2 $9,334.43 @7.2%
Student Loan #3 $27,938.01 @3.0%
Car Note $0
Credit Card #1 $0
Credit Card #2 $0
Personal Loan $0
Student Loan #1 $0
The Bed $0
Total: $82,048.62
You will notice that I paid off one of the student loans.  Yaaaay!  We can do a happy dance for that one.  But, separating out my student loans also made me realize that the way in which Direct Loan Servicing allocates my payments isn't in my best interest.  Student loan #2 decreased by less than $10 because the vast majority of my loan payment was directed towards the higher balance, but lower interest loan.  Why is that significant?  Student loan #2 will continue to accrue interest at a high rate and the balance will not budge.  I know that my focus right now is on the credit card (which will be paid off this year) but knowing that my balance is going nowhere with the student loans is killing me.
Okay, let's see how I did this month with making money on the internet.  Remember, I might have earned it, but I might not have been paid for it yet.
Internet Income in January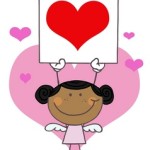 Google Adsense $33.47
Sponsored Tweets $1.34
Commission Junction  $1.70
Cash Crate $0
eHow   $2.05
Direct Ads: $535
Total:          $573.56
I had some great partnerships this month from advertisers.  Again, I'm incredibly selective about the companies that I choose to partner with.  I could probably add another 25% to the ad revenue reported if I accepted every proposal that came my way, but if you've ever read my disclosure, you'll know that chances are that most advertisers will be rejected.  This extra $535  should have gone to my bills and emergency fund savings but that total is before fees and I might not have been paid by some of these partners yet.  Also, since we are now in January, BF has decided to go back to school to pursue a degree and our eBay revenue is nil.  For now he is using the money that I have earned here to pay his bills in January.  Maybe next month I can use the revenue that I earn towards my credit card and the emergency fund?
Commission Junction is severely underperforming.  I will slowly cycle out all affiliate and partnership based revenue sources since I limit the number of ads that I allow on the site.  Underperforming ads actually cost money if they are not making money! Does that make sense?
Let's see what we can do in February as I inch towards cracking the $80K mark while dealing with my tenant from hell.  Wish me luck.
Oh, and don't forget to enter my giveaway to get a free code for premium Federal tax filing through the good folks at H&R Block.
This post was included in the Carnival of Debt Reduction Packers Take It Home Edition.
Join the newsletter
Subscribe to get our latest content by email.