It feels like only a few weeks ago that the year began, but here we are already in March! Time is just zipping by but I have a lot going on so maybe I'm just moving at the speed of light. For you voyeurs it's time to review my finances and see how I am doing with my debt. Before we look at the numbers I have to remind you that I added $20K to my credit cards this month and about $11K of that is completely new debt so my debt total has increased this month.
I've decided to make things easier for you to follow so I've moved to a more visual depiction of my debt.  The Japanese like to call the art of always improving kaizen, so this is my little kaizen for the blog.  I've decided to always track where my debt was at the beginning of the year, at the previous month and the current month.  Easy to follow right? Let's take a look at the debt.
Looking at the first chart you will see that my debt skyrocketed. It's kind of a disappointment, but I have been warning you that I would add the $11K tax liability to my debt this year, so that's what happened. In fact, I put it on a credit card…and added another $8K for my student loans to my credt cards as well. Before you think that I lost my mind, go back and check out the post that I wrote when I went ahead and added the $20K to my credit card.  I've been bitching about how the student loan people like to allocate my payments – basically maximizing their profits while kicking me in the (virtual) balls.  They did that as well to the nearly $8,ooo that I sent them in February.  I placed a call for them to reallocate the loan payments to where it will almost pay off one student loan.  They told me that it would take a week, so any way now…
Alright, it's time to review how I did with my internet income in February as well.  Since I was really busy at work leaving me less time to devote to the blog and due to Google's crackdown of the way some advertisers do business, my internet income fell significantly this month.
Internet Income in February
Google Adsense $57.87
Sponsored Tweets $1.65
Commission Junction  $1.35
Cash Crate $0
eHow   $0.48
Direct Ads: $110
Total:          $171.35
Remember, I might have earned it, but I might not have been paid for it.  This was my best month of Google income ever.  Funny, because this was a short month.  I owe it to some decent articles that were published on the site which attracted some great traffic and new visitors to the site.  It's all than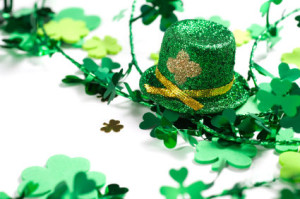 ks to you guys for coming by and checking the site out.
I have a few things coming up in March including property tax payments for the house and the big moment of giving my tenant notice to leave.  This should be fun.  Actually, I'm dreading it because I never did tell my boyfriend that I bought the house and when I evict her I'll need some time to spend in the house to rehab it, so I'll be forced to tell him.  I'm one of these girls that feel as if I don't need to tell 100% of what I do to someone that I'm not married to, but we are in a very long term relationship.  Please don't give me shit for not having told him.  I had my reasons.
I plan on filing my taxes soon where I am hoping to get about $2K back.  I'll split that refund into the emergency fund and debt repayment.  It's time to implement plan B to make some extra money.  I have no idea what plan B is, but whatever it is, I really need to do it.  Wish me luck.  🙂
This post was included in the Carnival of Debt Reduction Pi Day!
Join the newsletter
Subscribe to get our latest content by email.