This was a pretty tough year for many people, but if you're reading this, you are better off than lots of people were last year.  Why?  You're alive. Breathe it in.  Life is a beautiful thing and no matter what else is going on in your life, it's awesome to be able to open your eyes every day and be given a new opportunity to affect change in your life.  So let's take this moment together to be grateful for making it through the year.
I am happy to have my little family of BF and Puppy and for being able to wake up next to both of them every single day, and come home to both of them as well.  They are my rock and without them both, I would be a different person.  I'm especially grateful for the stress reliever that is Puppy.  Love that little dog.  There she is in a horrible photo sporting her new Christmas sweater. I can't get her to sit still for more than 2 seconds.
I'm very thankful that my extended family is intact and have suffered no serious hardships.  Yes, my step-father's job will shut down soon, but my family is one cohesive unit and I know that in 2011 we will be even stronger.
I am grateful for health.  It's been a tough year for many people that I know with a dear coworker being diagnosed with terminal cancer, an aunt passing away from breast cancer earlier this month, another dear friend being diagnosed with breast cancer 3 weeks ago and someone that I think of as a second mother also being diagnosed with serious liver cancer also 3 weeks ago.  They have all taught me to be happy for every moment, even the smallest ones and for each small interaction and connection that you make with someone else.  I'm lucky that I've been relatively healthy in 2010 and since I pledged to lose some weight in 2011 I'll not only be healthy but seriously sexy too.
I am grateful to be gainfully employed.  One commenter railed at me for "sucking at the corporate teat" but that teat pays the bills and gives me great coworkers and a mental purpose as well.  I am happy that my employer has tried to keep their workers employed through what has been a difficult year for them, and I pray that they continue to do so, because tens of thousands of families depend on them.  In fact, the more friends complain about being unemployed, the more a hold on to my job with the Vulcan grip.  They'll have to pry my cubicle away.
I am happy to have made connections with some of the best personal finance bloggers anywhere on the internet. Yes, I'm talking about the Yakezie network.  They have really embraced me and promoted this site to the best of their abilities.  I will continue to support Yakezie members and our scholarship in 2011 so that deserving students know that they can be rewarded for their work.
Finally, I am thankful for you!  Thank you for stopping in and seeing what I was up to, leaving a comment, sending me messages when I disappeared for a while, following me over to Twitter, and for supporting my sponsors.
To show my gratitude for you, I'd like to give you something for my 2 year blog anniversary this January 5 and it took me about 3 weeks to figure out what to give you.  What would you be interested in that is related to my site?  It was pretty simple.  MONEY. I'm going to give you some cold, hard cash for being so supportive of me.  Wait a second.  I'm trying to get out of debt, so I don't have that much money to give but it will pay for a meal at TGI Friday"s!  I've give you $25, but there is some work involved.
HOW TO ENTER
It's pretty simple!  Just sign up for my RSS feed and leave a comment below telling me that you did so.
ADDITIONAL ENTRIES
If you're a smart cookie and you've got some time, you can get additional entries to this contest. All entries require that you sign up for my RSS feed FIRST. It won't count if you don't.
Follow me on Twitter @yesiamcheap and mention it in the comments below.  One extra entry
Mention this giveaway on your blog and link back to this post.  Your track back will serve as your additional entry.  Two extra entries
Retweet "See why @yesiamcheap is grateful for 2010 and enter to win her $25 giveaway http://wp.me/p17GUi-hj".   Two extra entries
One visitor can get a maximum of 6 entries! I will select the winner by listing all the qualifying entries in order of appearance and will use Random.org to generate the winning entry number. I'll post the screen shot so you know that I'm not cheating.
Here comes the quasi-legal stuff.
Disclaimer: I'd appreciate you not entering if you're the suing type. If you don't win, you can't sue me. I'm not responsible for anything. You must complete all of the steps lined out above for your entry to be valid. I won't tell you in advance if your entry is valid or not. Contest ends at 11:59 P.M. Eastern on January 5.  Only one winner will be announced on January 7. You must be in the U.S. because it makes life easy for me. Winner consents to allowing me to list their name and a link back to their blog if I feel like it. Contest canceled where prohibited. You must be 18 or older to participate. Don't drive drunk. Call your mother. Heck, call my mother.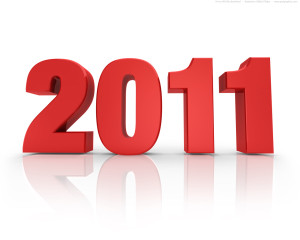 Join the newsletter
Subscribe to get our latest content by email.