I'VE BEEN THERE

AND SPEAK FROM EXPERIENCE
SPEAKING TOPICS INCLUDE
General Financial Literacy
Everyone thinks that they're pretty educated about money, but we learn from our family and friends who might not have the best money habits. This presentation covers general personal finance topics that everyone needs to know. From what makes up your credit score, to saving for retirement, to home buying, this gets everyone started on the road to financial wellness.
Managing Your Finances in College and Beyond
Learning good financial habits in your youth can transform your relationship with money for a lifetime. I'm committed to teaching college students all about money before they get out of school so that they begin their lives on the the right financial footing.
The S.M.A.R.T. Way to Getting Out of Debt
In 2014 Yahoo! Finance named my getting out of debt story one of the "Most Inspiring Money Wins" of the year. Why? I applied the Human Resources principle of setting S.M.A.R.T. goals to my debt repayment strategy and repaid over $50K in less than two years through a volatile period of employment.
Stepping Into Entrepreneurship
I have been a serial entrepreneur since I started selling candy in school at age 14, and I've loved it ever since. I hold an MBA with a concentration in small business/entrepreneurship and I love steering potential entrepreneurs into their own small businesses.
Here we explore the mindset of entrepreneurs, their struggles and profiles on the fastest growing demographic of entrepreneurs.
Starting Your Amazon Side Hustle
After successfully implementing a side hustle by creating an Amazon business (I sold over $20K of products in December on a part-time basis) I've created a course teaching others how to do the same.
You can bring a nearly 2 hour version of my class to your own venue. The class covers everything from registering your business to scams to sourcing products to scams that new sellers should be aware of.
Waddup Oprah?
For years I watched as Oprah Winfrey devolved into someone who brought self help speakers onto her show; featured self help books; and chat about living your best life. What did that have to do with my life?
The thing is, I wasn't ready. This presentation covers your money mindset and the power of positive thinking when it comes to your finances.
How Periscope Can Transform Your Business
I have utilized Periscope to grow and transform my business in only a few months. This presentation highlights best practices for new entrepreneurs who know nothing about this growing social media platform.
More to come!
More standardized speaking topics to come.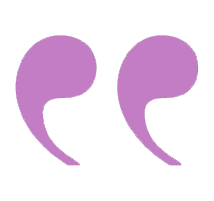 Sandy Smith was the most popular speaker at our event. Not only did she come prepared, she kept the audience entertained as only Sandy can. I would not hesitate to have again as a keynote speaker or workshop host.
Attendees left with actionable tips to use live video as a marketing tool. Sandy is very engaging!
LaTisha D. Styles
Founder
Actionista Marketing Summit
Eric Rosenberg
Founder
Ignite, FinCon
Sandy has been a vital member of our Ignite community since the beginning. Her talks are always quick witted, funny, relatable, and filled with valuable, actionable tips and advice perfect for our audience.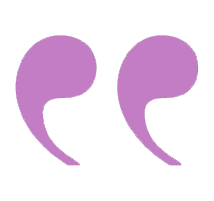 Your Email (required)

Telephone

Subject

How can I help?