GET YOUR PIECE OF THE $100 BILLION AMAZON PIE
AND PUT SOME EXTRA MONEY INTO YOUR OWN POCKET
...................................................................
I'VE SPENT NEARLY TWO DECADES SELLING ALL SORTS OF ITEMS ONLINE NOW I'M FINALLY READY TO SHARE EVERYTHING THAT YOU NEED TO KNOW
TO BEGIN SELLING ITEMS FOR PROFIT ON AMAZON.
...................................................................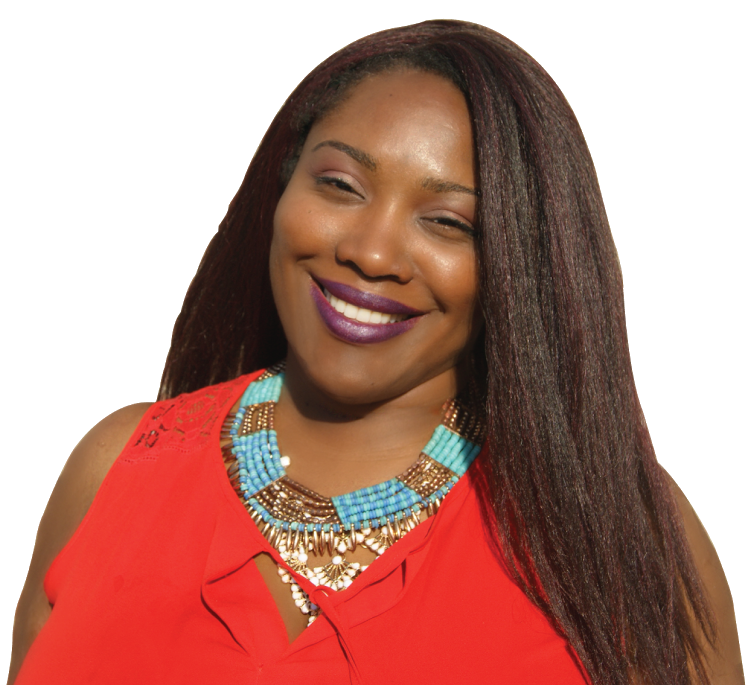 The result of my nearly two decades of experience is a 5 module course that is designed to get you up and running and selling on Amazon.  Modules include videos, ebooks, check lists, live video classes, templates and Periscope videos designed to help you get online and profitable, fast.
I teach you how to put everything together so that you can begin earning side money from your first month in business. 
So will this make you rich?
Simply put...no!  This is not a get rich quick program...this isn't even a get rich program.
The strategies in the program will teach you how to establish your business and sell on Amazon, but this is a side hustle!  While you can take this program as far as you'd like, this is a beginner level program that explains everything that you need to establish your new business and get you selling on Amazon.
You can sell thousands of dollars in merchandise per month, part-time, just like I do.

Did you know that outside sellers now account for over 45% of the total number of Amazon's sales? Considering that Amazon made a record $79.27 billion in product sales in 2015 alone, you should be eager to get a tiny bite of that very huge pie.
If you've ever wanted to open your own online store, selling on Amazon significantly increases your ability to reach millions of customers every single day.  Not only can you reach a significant amount of people, but you can do so very cost effectively.
REACH MILLIONS OF CUSTOMERS
44% of web shoppers go directly to Amazon to shop*.  We're talking about nearly half of all people who go online to shop!  If your products are not on Amazon, you don't get first crack at them.
Source: Venture Beat
AMAZON PRIME MEMBERSHIP CONTINUES TO GROW
Amazon says that Prime membership grew by 47% in the United States in 2015. Globally, Prime membership grew 51%. It's well known that Prime members utilize their access to free shipping to shop more often.  More frequent shopping means more sales opportunities for you.
FULFILLED BY AMAZON CONTINUES TO GROW
Amazon's FBA (fulfilled by Amazon) program, designed for third party sellers, continues to grow at a fast clip.  At the end of 2015, Amazon announced that 50% of it's final quarter sales occurred through FBA.  This program allows you to send your products directly to Amazon and have them handle everything.
NO E-COMMERCE STORE HEADACHES
When you open your own e-commerce store, you typically have to worry about building out a web store, secure shopping carts, payment gateways and marketing before you even begin!  Amazon takes care of all of that for you so you just find your products and list them on Amazon.
YOU CAN GET STARTED FOR JUST $1
One major mistake that I see people making is thinking that it's expensive to start.  Amazon allows you to list products for just $1 or try out their professional seller account for free for the first 30 days. That gives you time to get started and make sales before it costs you more than just your wholesale item cost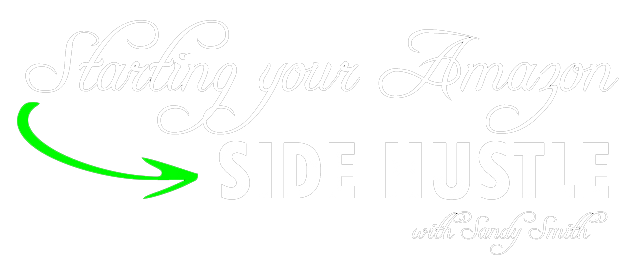 Everything that you need to know about Amazon
to get your business up and running
and making money with as little investment as possible.
HERE ARE JUST A FEW OF THE THINGS
THAT YOU'LL LEARN FROM THIS COURSE
(and there's more not listed here)
2 payments of
$175
(one payment now and one in one month)
1 single payment of
$297
(save $53)
.

How much would adding a side hustle
that makes you some extra money change your life?
In just 5 weeks you can learn enough to immediately begin your business and start profiting from Amazon's reputation and hard work.

Dedicate your Amazon side hustle income to improving your own lifestyle right now, not some time in the future.

In debt? Get out of debt a little faster by utilizing this extra income to repay your debt.

No time for a second job? You're not the only one. Past students have actioned the lessons to build a second income without working a second job.
That is the opportunity that is available to you right now.

And to make sure you're supported every step of the way,
you'll also get access to:
EXCLUSIVE ACCESS
THE PRIVATE HUSTLE CREW FACEBOOK GROUP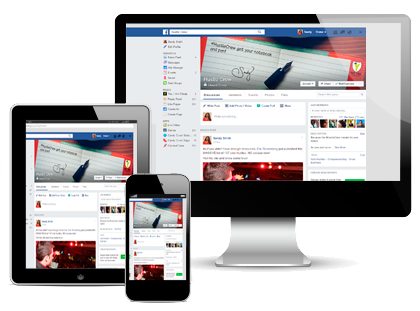 This group is filled with like-minded people who are ready to
supplement their income by starting a side hustle.
It's not just about Amazon; we talk about all sorts of things
designed to make additional income outside of your job.
This is a group of doers committed to improving their financial situation though action.  They are budding entrepreneurs, like you, who want to start their small businesses on the right foot and get support throughout the entire process - from start to finish. 
Here's how some of the current members have used the group:
Discussed which company structure is best for their business and state
Shared over 240 side hustles
Learned how to blog for profit
Tested side hustles shared with the group
Vetted business ideas and viability
Learned from experts on what worked best for their businesses
You'll be able to utilize this group as well to:
Have an immediate focus group who can give you feedback on your product or service
Share resources for finding and developing your own products
Give you opinions on how to handle customer service issues
Build relationships that can help as you start and grow your business
They're not called the #HustleCrew because they're sitting on their hands!
DON'T FORGET, YOU ALSO GET ACCESS TO LIVE COACHING SO THAT YOUR QUESTIONS ARE ANSWERED IN REAL TIME
HERE'S A SNEAK PEAK OF JUST ONE VIDEO HIGHLIGHTING DIFFERENCES BETWEEN WHOLESALE SITES
2 payments of
$175
(one payment now and one in two weeks)
1 single payment of
$297
(save $53)
.

The full Starting Your Amazon Side Hustle Program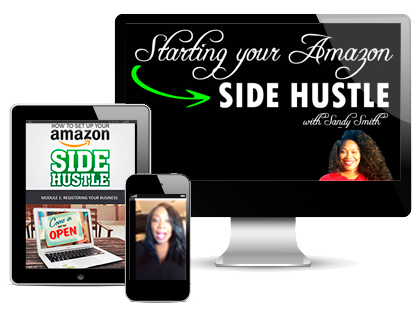 You'll get 60 days of access to the full 5-module course materials including: videos, podcasts, Periscope recordings, checklists, module handbooks, and quizzes that test how much you have learned within each module.
You'll QUICKLY and confidently learn everything that you need to know to get your business up and running, fast – just 5 very short weeks.

Each module guide can stand on its own as an individual course book.  These guidebooks combined with each multi-media item gives you multiple ways to learns as much as possible about each subject area.

You also get access to a drop ship supplier list embedded within the drop shipping module itself. Finding suppliers is one of the hardest tasks when beginning a product based business and this gives you a lengthy leg up.

You also get significant access to asking questions as you go along through each module.  You can even interact with other class members taking the class at the same time.
---

Two live virtual class sessions with me!


Your course comes with two LIVE 30 minute class sessions so that you can get significant coaching as you go through the course material and determine what product to sell.  Class sizes are limited to less than 10 people and are typically maxed out at 5, so you'll get PERSONAL attention.
---
Access to the Hustle Crew private Facebook group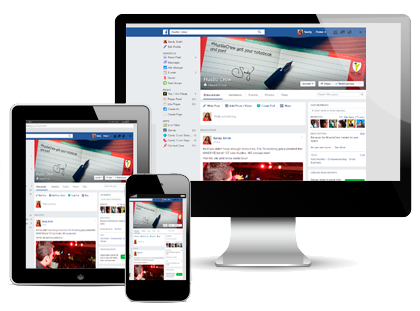 You will receive access to this group of like-minded individuals who are all building their own businesses.  You get to learn from and leverage their advice as you establish your own presence by joining Amazon.  I am in the group every day, sharing and interacting with the members.
This group enjoys live video and guest experts that you won't find elsewhere and while others will pay, you will receive access to this portal included in your class.
---
One lesson on building your own web store


I'll walk you through the very program that I use to build my own web stores - no programming needed!  At some point, you'll want to get off Amazon to sell your own good and I have discovered no better way to build a web store than this. You can have your own site up and running in just one weekend.

THE VALUE OF THIS PROGRAM EXCEEDS $1,000



I want to reward your commitment to starting your own side hustle with a complete step-by-step system, Starting Your Amazon Side Hustle, that will get you started and scaling your new e-commerce business quickly.  You can get started RIGHT NOW by choosing the plan that works best for you at this special price.
2 payments of
$175
(one payment now and one in two weeks)
1 single payment of
$297
(save $53)
.

Will I have time to take this class?
Yeah! The course material is self-paced with new material being assigned to you on a weekly basis.  The information lasts for 5 weeks so you can log in whenever you'd like at whatever time you'd like to study the materials.  Everything is available to you 24 hours a day!  There are two live sessions that are held at set times that you should join.
How much time do I have to devote to the classes?
Some weeks have more heavy lifting than others.  Between videos and the course modules, you should plan on devoting about 3 hours each week to the material.  That's only 30 minutes each day.
Is there a lot of reading?
Course materials are presented in video, podcast, recorded Periscope videos, and yes, course modules.  You can't avoid reading, but there is a great deal of information on the other platforms.
Do I have to pay for the Hustle Crew membership when the class ends?
At this time, membership for course participants will be free.  If that does change in the future, you will receive advanced notice (at least 30 days).  For now though, we're having a great time sharing with each other and with less than 200 members, the group is small enough to not get lost in the crowd.
When are the live classes held?
Live classes are held on Saturdays at 12:00pm Eastern time.  If you are unable to join, a replay will be made available to you.  Classes are held at the end of week 2 and week 4.
What if I can't finish?
You will have access to course materials for 60 days. You will also get reminders to go into the course site to review your course materials.  Once your 60 days has expired, your will lose access to the site.
Can you help me privately?
I do occasionally offer private one-on-one coaching, however, this is offered only after a student has already taken my class.  There is SO much material in the classes that I want to be sure that you've gone through that process first before thinking of private coaching. 
Can I watch your webinar again?
Sure thing.  You can always watch a replay of the webinar.  If you've never seen my free webinar on Amazon, you should definitely start there and then come back when you're ready to learn more.
Can I do a trial first?
Unfortunately, there are no free trials of this program, however, there is a Periscope only level which does give you an idea of some of the information covered in the class.
2 payments of
$175
(one payment now and one in two weeks)
1 single payment of
$297
(save $53)
.
Still Not Ready to Commit?

Perhaps you've already established your own e-commerce business but just need a little help.  
Maybe you're ready to start your business but you just need some guidance.  Maybe you just want to learn about the information in just one of the modules.  Whatever the reason, you may need some of the information in the class, but not every.

No worries!  You can purchase 30-day access to the material each specific module if needed when needed.  If you want to learn everything about drop shipping - the most popular module - you can purchase that module alone!  Once you've purchase an individual module, you can always purchase whichever module you would like.

You should know, individual modules do not come with the bonus items.  You won't get access to live coaching or to the e-commerce store walk-through.

I'm so happy to help you begin as you take this first step into starting your own small business and building wealth.


2 payments of
$175
(one payment now and one in two weeks)
1 single payment of
$297
(save $53)
.