It's no secret that the American banking industry has undergone major challenges and transformations over the past two years. Institutions have closed ranks and have reduced the amount of money available to borrowers. This includes everything from declining to offer certain types of consumer loans to reducing the credit limits of millions of borrowers. According to a recent Wall Street Journal article, the total lending funds available to consumers fell to $433 billion in 2010, "down 51% from $887 billion in 2007". Borrowers that make up the low end of the credit community have virtually been left with no recourse for fulfilling their short term lending needs. In stepped cash advance and payday loan establishments.
According to Investopia, a cash advance is, "a loan taken out against a line of credit or credit card, typically imposing higher-than-normal interest charges. Often the interest charged on these loans is a fixed number of percentage points above the prime rate. Additionally, there is seldom a grace period in which no interest is charged. These two factors make cash advances more expensive than many other types of debt financing." A cash advance is slightly different from its cousin, the payday loan, in that the payday loan is often totally unsecured and does not require the borrower to take a loan from the available balance of a credit card.
Cash advances and payday loans are usually for very short periods, often up to two weeks, and are known for charging very high interest rates. Loan fees and rates have been high enough to be termed predatory in some states. This led to them being completely banned in a few states, highly regulated in others, or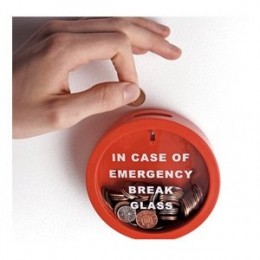 having the loan interest rates capped at the same rates allowed for credit cards in others. The industry often combats this perception by stating that its total fees are in line with fees charged by other institutions. The Wikipedia entry for payday loan has a great comparison of rates:
$100 two week payday advance with $15 fee = 391% APR;
$100 bounced check with $48 NSF/merchant fees = 1,251% APR;
$100 credit card balance with $26 late fee = 678% APR;
$100 utility bill with $50 late/reconnect fees = 1,304% APR.
A more accurate comparison of the rates would be the effective annual rate (EAR), which calculates the compounded interest, and not the simple interest. Thus, a $15 fee on two-week $100 loan might not seem like much but works out to 390% APR and a 3,685% EAR. Ouch!  It should be noted that these loans are never loaned on an annual basis, but on a maximum of a two week term.  Industry lenders say that they must charge these levels of interest because of the high default rates that they suffer.  Indeed, these types of loans are unsecured and a borrower's only proof of their ability to repay the loan is a recent pay stub or bank statement.  Some internet payday operations have been known to not verify proof of income documentation, so I am sure that defaults are a major problem within the industry.
Since cash advance and pay day loans are often for small amounts (usually a few hundred dollars) a well prepared person can avoid their use by having an emergency fund of even $1,000.  Those without such funds finding themselves in an emergency situation where they need cash quickly should exhaust all other avenues for a small short-term loan including:
Obtaining a payroll advance directly from an employer
Borrowing from a close family member or friend
Selling an item to a broker
Selling unneeded items on Craigslist
While payday and cash advance loan companies do charge high rates, a well informed consumer can take advantage of these services in an emergency situation.  You must be realistic about how much you can truly afford to borrow and your ability to repay the loan in full within the time allotted.  Also, borrowers should avoid the cycle of borrowing against a future paycheck then falling short of covering expenses once the paycheck arrives because of the cash advance debt that must be repaid.  Know that cash advance loans are not a long term solution to managing budgetary shortfalls or debt repayment.  Again, these are short-term solutions that should be used in emergency situations only, for the most minimal amount of cash needed.
Anyone thinking of getting a payday or cash advance loan should read all of the terms of the loan carefully.  The Community Financial Services Association of America, the industry's trade group, tells its member companies to "display fees in large type on posters in all store locations and offer customers the option of an Extended Payment Plan, at no additional charge, if they cannot repay their loan when due."  Customers should carefully evaluate companies through a cash advance comparison service and never use this service as a long term debt management solution. Remember, even the smallest emergency fund can come in handy in an emergency.
Readers, have you ever used a payday or cash advance loan company?  What was your experience?