We rarely discuss the big "B" word here but bankruptcy is always an option when your debt is far above your ability to repay it. While the average Joe might be afraid to file bankruptcy, celebrities don't have that problem. Not only have well-known celebrities filed bankruptcy, but some have done it more than once. Here are some of the most famous celebrity bankruptcies of 2011.
Toni Braxton
I should feel bad for Toni Braxton but she has filed bankruptcy not once, but twice. She blamed her reported debts of between $10 million and $50 million on her health problems. She was forced to cancel a Las Vegas run because of heart problems and then revealed that she had lupus which limited her ability to work. Health related bills are the number one reason for most bankruptcy filings.

Sonja Morgan
Sonja is the former wife of John Adams Morgan of the whole J.P. Morgan lineage. She is also a Bravo celebrity appearing on the Real Housewives of New York throwing fabulous parties and not wearing pants. She claims to be worth $20 million but has debts totaling about $19.8 million. I wouldn't call that bankrupt. I would say that she has a net worth of $200,000 and should stop throwing parties and start buying pants, but that's just me.
One more thing on this subject.  Just how many of these Real Housewives woman have filed for bankruptcy? Aren't they supposed to be portraying their rich and fabulous lives? It's all smoke and mirrors.
Eva Longoria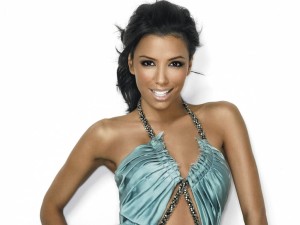 She might not be a real life Desperate Housewife, but Eva Longoria is desperate to save her business interests.  Longoria filed for bankruptcy as a "preemptive measure" to protect her restaurant and night club, Beso, from a lawsuit brought by a business partner.  Hmm, bankruptcy has a tool to prevent someone else from grabbing your assets? Sneaky, sneaky, but totally legal.  We can learn something here from celebrities like Longoria.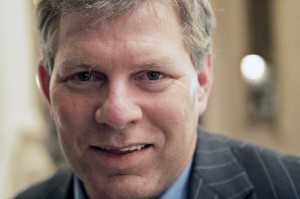 Lenny Dykstra
I shake my head at this one because this former sports star has fallen quite a long way. In June 2011 Dykstra was indicted by a Federal Judge for bankruptcy fraud and theft.  Prosecutors say that he either sold, destroyed or removed a stove, chandelier and other items totaling $400,000 from his $18.5 million home after filing for bankruptcy.  He is also accused of lying about the value of his estate so that he could keep profiting while hiding assets from the bankruptcy courts.  According to his now former attorney Mark Werksman, "He didn't belong in bankruptcy, he had a problem dealing with the trustees dismantling his property and investments."   Learn from Dykstra's mistakes by knowing exactly what you are signing off on and what you can do when you file for bankruptcy.
As you can see, celebrities are just like us.  Just because they're good at making money doesn't mean that they're good at holding on to it.
Original article published by Yes, I Am Cheap at https://yesiamcheap.com.