The following is a guest post from money expert Andrea Woroch.
Before the recession, living cheaply wasn't nearly as commonplace as it is today. The economy has forced people to adopt a frugal lifestyle and spend more time finding deals and comparing prices.
Our pursuit of bargains can sometimes land us in hot water, however, and even cause us to overspend. Here are seven common purchasing mistakes and how to fix them.
1. Mistake: Protecting your electronic purchase with an extended warranty.
When it comes to buying expensive electronics, you may be tempted to get the extended warranty to further protect your purchase. Unsurprisingly, extended warranties are rife with exceptions and most electronics have a rapid depreciation value. The fix: Just say "no." If you want extra protection, look into the warranty provided by your credit card and make the purchase with plastic
2. Mistake: Buying as much as you can in bulk.
Buying everything in bulk may seem like the best value, but you might be wasting your money on items better purchased in small quantities. The fix: Before you buy something in bulk, closely compare the per-unit cost and evaluate your capacity to consume the item before it expires. Check out the video below on the best and worst bulk buys.
3. Mistake: Buying more online to get free shipping.

Ever spend more than you intended just to score free shipping? Yeah, me too. These minimum order requirements are designed to increase customer order values while pretending to give us what we want. 
The fix
: Look for free shipping codes or hold off until a free shipping promotion. One of the best times to avoid shipping charges is on 
Free Shipping Day
 when participating retailers are required to waive delivery charges. In 2016 this was on December 16. The date for 2017 has not been released as yet.
4. Mistake: Trusting the sales associate to know store policies.|I recently made a purchase at Kohl's and had my Kohl's Cash ready along with a 20-percent off coupon. The sales associate told me they only allow one coupon per transaction and seemed very adamant about the policy despite my knowledge to the contrary. The fix: If you find yourself in this situation, do what I did: I asked the insistent cashier to check the policy with a manager. Sure enough, I was able to apply both coupons for an extra $10 off, bringing my $30 purchase to just $17.
5. Mistake: Making a purchase just because you have a coupon.
Couponing has almost become a competitive sport thanks to extreme couponers. Despite the savings potential, buying something just because you have a coupon is counterproductive. You'll often spend more on things you don't need. The fix: Use coupons on items you buy regularly. I use the Coupon Sherpa mobile app to browse for deals while I'm in-store, ensuring I find discounts for items I already planned to buy.
6. Mistake: Buying everything used.
Buying used is a great way to save money, especially with services like Craigslist and Freecycle offering easy access to second-hand goods. However, there are some items better purchased new for health, quality and safety reasons. The fix: Do your research to determine if a used item is a safe buy. This article from Yahoo! Finance is a good place to start!
7. Going nuts at the dollar store.
You might think everything is a good deal at the dollar store. After all, who can beat a buck for food, home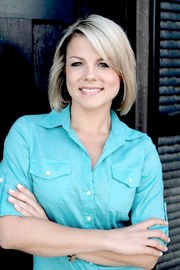 goods, party supplies and more? In fact, there are several items you should never buy at the dollar store, and doing so is a waste of money. The fix: Stay away from batteries, vitamins and electronics and stick to movie snacks, seasonal decor and greeting cards.
Andrea Woroch is a nationally-recognized consumer and money-saving expert for Kinoli Inc. From smart spending tips to personal finance advice, Andrea transforms everyday consumers into savvy shoppers. She has been featured on Good Morning America, NBC's Today, MSNBC, New York Times, Kiplinger Personal Finance, CNNMoney and many more.