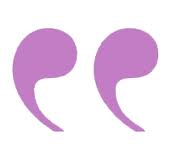 Neither a borrower nor a lender be
For loan oft loses both itself and friend…
                                              –  Shakespeare
It's not me, it's you.  Sure, we can still be friends, but I think that it's better for both of us if I invest using other platforms.  No, no there's no one else involved.  Well, maybe Lending Club did try to win me over a little, but really, you pushed me away.  If you just worked a little bit better, we wouldn't be going through this right now.
Let's not make this any harder than it has to be.  I'll just stop investing with you and transfer my money as loans are paid off.  Oh, my own loan?  Yes, well, I'm accelerating the payments and we'll just make a clean break.  I'm sorry.  I really wish it could have worked out, but I think that it's just better this way.
Yes folks, after three full years of investing using the Prosper.com platform, I'm ready to permanently abandon them for LendingClub as both a lender and a borrower.
I'm not fickle kind of investor.  I believe in giving things time to develop, especially when you're an early adopter of an innovative program.  I've looked past returns that were below advertised because I really understood that returns were fully based on the level of risk that I was willing to take.
I didn't have a high rate of default that many early investors had because I was very conservative, but the default rate was particularly troubling given that Prosper was loudly declaring that defaults were lower than investors declared them to be.  Thankfully, there seems to be more realistic information available to lenders
I also looked past Prosper.com's lackluster collections efforts on behalf of lenders when borrowers did default.  Initially, lenders basically received what amounted to a better luck next time speech when borrowers did default, but I'm hoping that they've improved on that.
What has me abandoning ship is Prosper.com's troubling technology problems.  When you're an internet based investment company, having multiple technology issues is not a good thing.  Having them run on for an extended period of time like a month with no official communication coming until the end of the month and only to lenders is alarming.
Here are the technology issues that I've encountered while using Prosper.com's platform that has me on PAUSE.
First Issue: Password Reset Only Works With Google Chrome for Some Users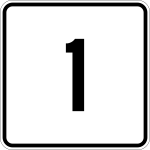 Prosper upgraded their log on protocols to a two screen, identify-your-picture thing which is awesome.  This also required an upgrade in passwords.  You know the usual use letters, numbers and some character thing.  Also an awesome thing.  The problem occurred when you had to reset your password.  I was not able to log into the system for a full month because of a glitch that they are still "working on" with no resolution in sight.  The system would send a reset link which would take you back to entering your username, and then would ask you for your password.  Do you see what's missing here?  If you're asking to reset your password, then you obviously don't know it.  It would not ask you to enter a new password.
When I first called about this issue, the nice customer service person had no information about that problem and insisted that I do the usual clearing of the cookies, trying new browsers, rebooting the computer mess.  After going through this a few times she said that it would be escalated to their tech team and someone would return my call within 2 days.  Over three weeks later I decided that I would call again since the system was still not working.  This time after running through the same gambit of the browsers, etc., this customer service person finally came back stating that it was a "known issue" with some users and they only way that the reset would work is by using Google Chrome.  I tried it an it worked.  My issue here is that there was no information on their reset page directing anyone to try Google Chrome if they were having reset issues.  That's a simple line of text that could save customers a load of headaches and probably decrease some calls to customer service.
Second Issue: Payments Are Not Being Credited to Lender Accounts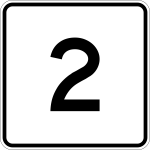 Apparently there are even deeper programming issued than just the password resets because I received an e-mail from Prosper stating that they were having issues crediting payment to lender accounts.  They sent a notice on December 21 with the following brief statement:
On December 18th an error occurred during a system update that affected transaction records for a small segment of loans. At that time we made the decision to halt ongoing record updates to prevent erroneous records from being added to the system. Unfortunately the issue was not resolved as quickly as we expected, which has delayed lender disbursements longer than anticipated.

Rest assured that loan payments made during this period have been received and processed. We are working around the clock to address this problem and to resume disbursements, which will be remitted retroactively. We sincerely apologize for any and all inconveniences this issue may have caused.

Regards,
Prosper
So, as a lender, I haven't received some payments and interest due to me. But, rest assured, they are working on it.
Third Issue: Payments Not Being Credited to Borrower Accounts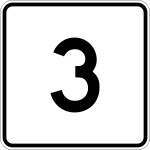 The final major issue was the e-mail that was generated and that I received on December 23 stating that my last payment on my borrowing account had not been received so my loan was being accelerated and that I would have to pay the equivalent of nearly 5 monthly payments by in order to avoid being reported to the credit bureau.
Notice of Acceleration

Date: 2012-12-17

Loan details:
Loan no.: REDACTED
Payment due date: 2012-12-15
Payment due: $REDACTED

Notice: This is an attempt to collect a debt and any information obtained will be used for that purpose.

Your Prosper Loan #REDACTED is seriously delinquent.

In accordance with Section 8 of the Promissory Notes reflecting your loan, your loan balance will be accelerated, meaning that all principal, interest and other charges due on your loan shall be immediately due and payable in full, if at the end of thirty (30) days from the date of this notice, your loan is 120 days or more past due.

You can avoid acceleration by making one or more loan payments, so that your loan will not be 120 days past due as of the end of this 30-day notice period.

You can make a payment by signing in to your Prosper account at www.prosper.com or by contacting customer service at [email protected].
This message pissed me off because even though I had been unable to log into their system at all for almost an entire month to make a payment through their system, I had sent a check to them via snail mail [Sidebar: Who does that anymore? Yes, it's a First World problem, but I'm spoiled.] which had been cashed a full 13 days prior, ahead of my due date.
One of Prosper's biggest selling points is that payments would automatically be withdrawn from the borrower's checking account which had to be linked to their Prosper loan in order for a borrower to even receive loan proceeds.  What I mean to say is that even if I hadn't sent in a check, Prosper should have withdrawn my payment from my account.
I logged into Prosper's system to view my latest payment which had a status of "PROCESSING". Processing?! But, you've had my money for two weeks already, why was the payment "PROCESSING"? Ticked off, I went to dial up Prosper, but alas, they were closed until December 26th meaning that I would have to stew for three days over my Christmas holiday.  Thanks for the lump of coal, Prosper. I quickly fired off an e-mail to Prosper with copies of my cashed check attached hoping that someone would possibly respond.  As of today, I still have not received a response back from them.
I'm not patient enough to just wait it out.  I believe in being as proactive as possible, especially when the possibility exists that someone's error can ruin your credit.  So, I called customer service on December 26.  This, my friends, is what made me decide to drop Prosper like a hot plate.
I explained the situation of having received the "Notice of Acceleration" to the customer service person after making my payments on time.  She checked and stated that she could see my payment on the back end and that I should just disregard the notice.  How comfortable would you have felt to just hang up the phone at that point?  I had no confidence that their systems would not just automatically pull over $3K from my bank account when it felt like it.
I asked what assurances I could have that a late payment notification would not be sent to the credit bureaus and that the loan acceleration amount would not be withdrawn from my account since they seemed to be having system problems.  She stated that the notice was automatically generated because they were having "payment posting problems" but that their programmers were working on it.  Since the system automatically generated the notice and since the front end of their system didn't seem to be working, wasn't it just as likely for the system to automatically report me to the credit agency or automatically deduct the acceleration amount? She said no, that was under control.
Still not feeling too confident, I asked for something in writing stating that effect.  After being on hold for some time, she came back stating that they couldn't put anything in writing.  Nothing at all.  I would just have to believe that they were working on their technology problems.  I asked if she knew whether Prosper would generate an e-mail to borrowers similar to the one that went out to lenders informing borrowers of the problem that they were having posting pasting.  She said no. I was getting nowhere with them, so I hung up.
Fourth Issue: I Can't Make Payments Online

I know that this is all wrapped up in their payment posting problem, but because my previous payment has been "PROCESSING" since December 11, when I log on to make a payment through their site, I can't do it.  Their system says that because there is a pending payment, I can not make a payment at this time.
I understand companies having technology issues.  Hey, stuff happens from time-to-time, but, if your bank's website didn't work for almost an ENTIRE MONTH or if they didn't post your paycheck to your account for weeks wouldn't you lose confidence in their abilities to handle your money?
Prosper's technology issues shouldn't be so hush-hush.  Instead, they should communicate with their customers up front and in a faster manner than they have currently been doing. My guess is that they have not learned from other companies that have learned from this mistake like, say, Toyota?
Instead, they have employed this strategy, I believe, in an effort to allow individual borrowers and lenders to believe that the technology problems that each individual encounters is not widespread and instead limited to the individuals themselves.  This is a rotten communication job, especially when you handle people's money.
Now, Prosper, I've been with you for a while, but I'm throwing in the towel.  And, as the final lines of my e-mail to their support department said, "If, buy God, you report my payment as late to the credit bureaus I will file a formal complaint with New York State's Attorney General's office (they're always hungry for big fines for perceived abuses of customers, however miniscule) and then I will look for the most rabid, hungry, slithering lawyer that I can find and sue this company for actual and punitive damages."
Have a good day.