I am in the middle of buying a home. We've already visited two developments, four houses, three agents and are waiting for final pricing on the home we want to build on the lot we chose. After months of scanning the internet for listings and discussing the pros and cons of our real estate agent, we decided to buy a newly constructed home. We hope to make an offer within 60 days. To say I'm excited is an understatement.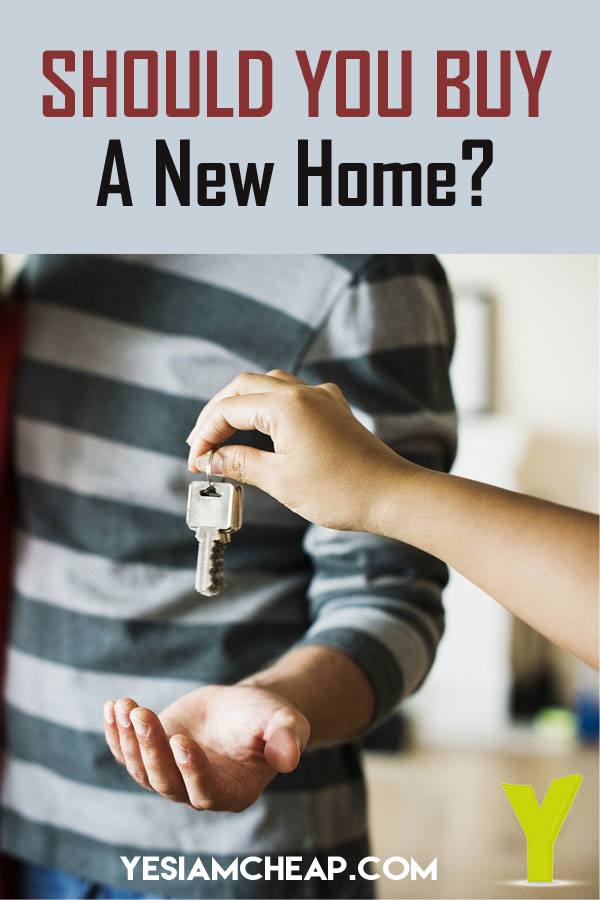 If you're in the market to buy a house, did you decide to buy a new home or an already-lived-in home? Here are the three things we considered when deciding to buy a new construction versus an old home:
A price we can afford
We searched listings for months before deciding to buy a new home and visiting the developments. There were a lot more options for newly constructed homes than there were for older homes. We knew the general area where we wanted to live but had no idea about neighborhood amenities. That can only be determined by visiting the homes on site.
Although model homes are pretty much standard, homeowners can make small adjustments to the layout and fixtures at no extra cost. This was a big plus in the debate of new versus old.
The upkeep and maintenance
For the past 15 years, we have lived in an apartment with a landlord and maintenance staff who assist with all of our needs.  To say that neither my husband nor I am handy would be an understatement. We decided that even though buying a used home may be cheaper, after the costs of renovations the smarter economical choice was to buy a new home.
Professionals such as plumbers and electricians are expensive – and they charge by the hour. Newly constructed homes come with a new structure, new finishings, and a warranty from the builder.
Making it our own
If we purchased a home from another couple or family we would need to spend additional money to make it our own when it comes to decor. A builder allows buyers to choose the color scheme throughout the new home such as flooring, kitchen cabinets, countertops, and paint on the walls.
As long as the materials aren't an upgrade, all personalization is included in the cost of the purchase price. This saves new homebuyers a lot of money and it was one of the factors in our decision to buy a new home.