Do you want to downsize your home?  You may be at the point in life when you want to move to a more intimate space, but the question is how to do it.  The more space you have to fill; the more items you'll have packed into your home. If you have children, their belongings can take up a lot of space too. Downsizing is more than moving to a smaller home, it also includes controlling the amount of "stuff" inside your home.

One Room at a Time

Start the downsizing process by working through one room at a time. The most cluttered space should be tackled first. Each room following that should become easier. Items that are broken, non-working or stained should automatically enter the no pile. In each room you will create small piles by category. Go through each pile and definitively decide either yes or no for the items. Do not create a maybe pile as that leaves room for indecision.

Examine Collections

Look over what collections you have. Look for broken items, chipped pieces or items that no longer work. If the collection has lost value, consider donating it or passing it on to a friend or family member. Collections that are intact, but no longer of importance can be sold. Collections that are not actively enjoyed just take up needed space. It likely means that you have lost interest and have moved onto another theme.

Consider a Sale

Once you have finished going through each room of the home, look at the no piles, decide what still has value. Those items can be placed together to hold a yard sale. When your finances are not where you would like them to be, the sale can help generate income to assist with a move to a smaller home or for a renovation project inside your existing home.

Move to a Smaller Home

As the children reach adulthood, you may realize that the space you once required is no longer needed. A smaller home is much easier to manage. Create a budget for the new home along with a must haves list to ensure that you find the right home. To make the transition a little easier consider getting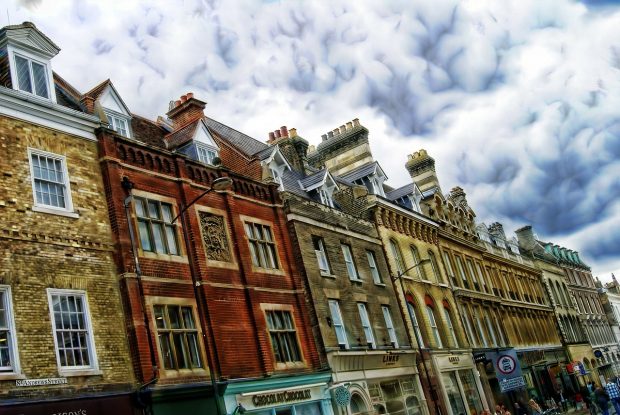 movers quotes. These services often pack the trucks and help unload at the new location. This takes a lot of stress off of the move itself and allows you time to work on getting utilities and services setup for the new location.

Decide what is Absolutely Necessary

Once you have found your new, smaller home, consider what items are absolutely necessary. Think about measuring the size of your existing furniture and compare it to the space available in your new, smaller home. Some pieces may need to be sold in order to purchase items that better fit the space of the new home. It also helps to take some time to decide what you absolutely will use, what is really needed and exactly what there is room for.

Closing Thoughts

Downsizing can be stressful. Collecting things over a period of years often leads to finding forgotten items. Determination to live in a smaller space with fewer belongings helps the process go a bit smoother. Smart storage and organization will help the new, smaller home feel spacious.