I want to introduce you to our friend, Holly Johnson.  Holly's side hustle, writing, has turned into her full-time freelance work and she makes a lucrative income doing so. Every month on Club Thirty, the blog that Holly shares with her husband Greg, Holly shares just how much money she made the prior month, and she doesn't spare the details.
$21,788
That's how much she made from writing in September 2016 alone.  Yes, there was a comma there.
$22,082
That's her number for August 2016.  Are you intrigued? So was I, so I asked Holly and her husband Greg, to share how they've gotten to this point. Holly's story is below.
---
Just a few years ago, I was working a stressful and exhausting job as the Director of Family Services at a mortuary. Grief-stricken, highly emotional families were
my everyday customers.
While I enjoyed my job, the combination of the tedious, hard work and low pay (less than $40k per year), made me question why the heck I was putting so much of my time into a position where I wasn't living up to my potential.
Fortunately, my life is entirely different now that I'm a freelancer. Not only do I earn a lot more money, but I work from home, choose my own hours, and go on 6-10 vacations per year. Not to mention, my two little girls actually get to see their mom every day and I can plan my schedule around their needs. Plus, my hubby was able to quit his job to work for me. Life is good and even great most of the time.
How I Do It
You may be wondering how I could make six figures per year working for myself. I don't blame you; that's a lot of Benjamins! It all comes down to my blog, Club Thrifty.
Club Thrifty was conceptualized in 2011 as a place for me to share tips, tricks, and advice on how to save money and get out of debt. That simple step gave me enough exposure where larger blogs and publications started noticing. Soon, I was being asked to write for Lending Tree, The Huffington Post, Get Rich Slowly, and The Simple Dollar to name a few.
What It Takes
Becoming a successful freelance writer doesn't require as many skills or resources as you might think. I started my business with a computer, internet access, and a brain chock-full of ideas. The fact that I have a good work ethic has also helped my career tremendously.
What you don't need is experience coding or building websites, a degree, or professional experience. That's what's great about freelance writing; you have unlimited potential because nothing other than your own personality can hold you back. Not to mention, you can pretty much write about anything that interests you.
You Can Do It, Too!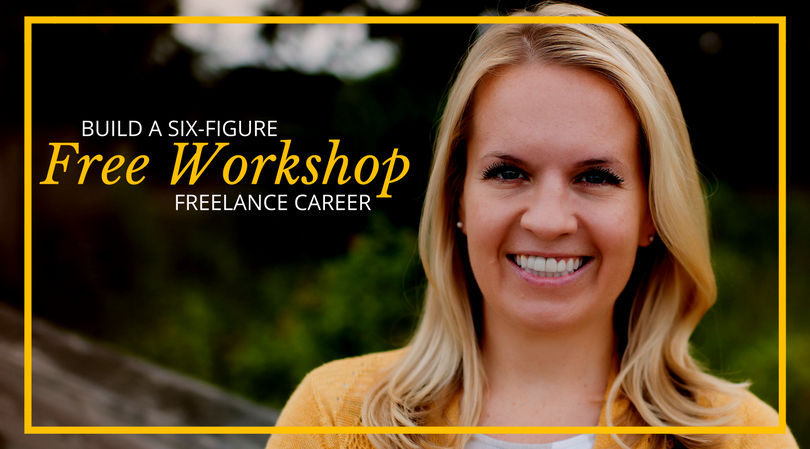 Over the last 3-4 years, my hubby and I have had countless people ask us how we've become so successful and are able to earn money writing. While the process wasn't overly complicated, it isn't something that is easy to explain in simple terms. That's why this year we decided to create a course, Earn More Writing, to teach people – step by step – how to become successful freelance writers.
Over a period of a few months, we took every mistake, every success, and each experience we had getting to where we are now and made it into an easy-to-follow course. We cover topics that include starting a blog, marketing your skills, communicating with clients, and much more. The course itself includes 9 video modules, worksheets, actionable advice, and a ton of bonus content.
By the end, you'll have a better idea of what it takes to earn a living as a paid content creator. And by employing the strategies offered in this course, you'll be far ahead of your peers who are trying to do the same.
If you're ready to ditch the exhausting, dead end job, and truly discover your full potential, you can sign up for Holly's course at EarnMoreWriting.com.