On October 11, bowing to increased pressure from state attorney generals about fraud within the foreclosure process, Wells Fargo, Chase and PNC Financial halted foreclosures in 23 states.  Bank of America, the nation's largest bank, went one step further and temporarily halted all foreclosures across the country.
The allegations against these banks were that they skirted the judicial process in states that required a judicial review of foreclosures.  This means that banks and their legal representatives had to certify that the documents presented were accurate and had been verified before being sent through the legal system for foreclosure.  It was revealed that instead of actually reading and signing the documents, some individuals were essentially hired just to sign documents and certify that they were true on behalf of the banks.  These individuals have been referred to as "robo-signers" and were often tasked with signing hundreds of documents each day.  Robo-signing accounted for many of the horror stories that you may have heard where banks foreclosed on the wrong house.
As a result of this revelation, some judges have called into question all foreclosures that pass through their court rooms.  On October 20, Jonath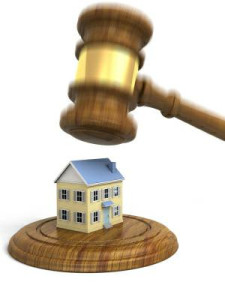 an Lippman, the Chief Judge in New York, ordered all bank lawyers to certify that the documents that they filed to foreclose on a home were accurate.   Judges have dismissed foreclosure proceedings if lawyers did not certify to the accuracy of the documents leaving homeowners that justifiably should have been foreclosed on, in a home that they have not made payments on – sometimes in years.  Information that should be included in foreclosure documents, but were often missing, included the address of the property, the name of the borrower, and the original amount of the loan.  Homeowners facing foreclosure might welcome this reprieve, but what effect is this having on the overall real estate and mortgage industry?
A major consequence of this foreclosure freeze is the effect that it has had on pending sales of previously foreclosed homes.  According to RealtyTrac's U.S. Foreclosure Market Report for the third quarter, "foreclosure sales numbers for September show that overall foreclosure sales — including pre-foreclosure sales and REO [bank repossessions] — accounted for 31% of all sales during the month.  REO sales alone accounted for 18% of all sales.  Foreclosure sales in the 24 states most affected by the foreclosure documentation issue accounted for 32%  of all foreclosure sales nationwide, based on the preliminary September data."  This means that of all real estate sales within September, a full 31% percent occurred from homes that had been foreclosed on.  The full impact of this foreclosure freeze on overall industry sales have not been felt, but will occur in the future.  According to the Mortgage Bankers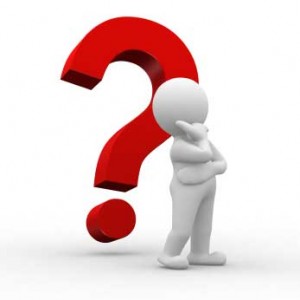 Association, while the freeze probably did not affect sales in the third quarter, it will affect the foreclosed home inventory rate in the  fourth quarter and early next year, which may then impact overall industry sales.
But what about home buyers that diligently saved money and shopped around for a home that they could afford; perhaps a previously foreclosed home?  Buyers that were in the processes of purchasing these home are now in a waiting pattern which might cost them money. If buyers had already obtained mortgages and were waiting to close on the home, they stand to lose good faith deposits and may have to pay their own loan originators to keep or lock in their mortgage rates – all without a guarantee that they will end up with the home in the end.  Even new homeowners that closed on previously repossessed or foreclosed homes may not be safe.  Some lawyers report that individuals that had been foreclosed on have contacted them about suing to regain homes that they had lost.  If you are a buyer and concerned about a previous homeowner coming back to sue you, be sure to do a title search and purchase title insurance from a reputable company.
Finally, what about homeowners who are knowingly behind of their mortgages, but the bank is unable to prove to a judge's liking that they legally own the home?  The jury is still out on what will happen to them.  Allowing a family to keep a home that they have not fully paid for might seem like the the right thing to do, but is stiffing the bank of hundreds of thousand of dollars also fair?  The impact that this might have on our economy remains to be seen.
Has the freeze affected you or your plans?