I'm excited because Dorethia Conner Kelly, a fellow financial blogger, coach and friend, has released her new book by the name of… well… #MoneyChat THE BOOK, today! Dorethia runs the #MoneyChat conversation that takes place on Twitter every week.  This informative conversation always covers a wide variety of topics in personal finance, with practical information that everyone can use to improve their finances.
Not only did I want to support Dorethia and her amazing book as she has a launch party today, I want you to get your hands on a tool that offers realistic solutions to getting a grip on your money.  Dorethia and I had a recent chat and I'm sharing the questions and answers below. 
Why did you write #MoneyChat THE BOOK?
Before the book was the website and before that the online Twitter Chat – which is the catalyst for the #MoneyChat movement.  It is a way to take a conversation that can often be shameful or awkward and make it less intimidating. It's a community, I want people to know we are all in this together and there is no judgment. After doing the chat and workshops for a few years, I decided it was time to put on paper some of the key financial topics that we had discussed, during the chats and in my financial coaching practice. Thus we have #MoneyChat THE BOOK!
How should readers apply this book to their personal finances?
I wrote #MoneyChat THE BOOK in 3 sections based on common themes that seemed to come up often. Most people wanted to get out of the debt hole and learn successful money management so that they could save, invest, retire and create college funds for their kids.  Throughout each chapter there are 'how to's and action plans'.  Highlight, dog ear and underline the things in this book that resonate with you and follow the action plans.
As a financial coach, what's the biggest mistake you see people make when it comes to their money?
I would say not seeking help, not learning how to manage their money where they are now financially. This isn't only those who are facing financial challenges, I coach low, middle and high-income earners. Some maybe financially stable, but have no financial strategy for their money. There are so many financial magazines, blogs that have a wealth of information. There are also free financial events that people can go to in order to get started that many don't take advantage of.
Your book dives into the topic of Investing. Why is investing important yet intimidates so many people from doing it?
It's all about educating yourself; people are intimidated by what they don't understand. In the book I show people how to ease into investing little by little, help them understand the basic terms and then dig deeper. Investing is a viable way to build wealth and is an important key to lifelong financial planning.
 What made you write about gambling in this book?
I have personally seen how gambling has crippled households, from casinos to gambling house parties. In the book I discuss how one man lost his family over scratch-offs. It's a real issue that is rarely talked about in mainstream but people are losing houses, life savings, and families over it. I had to address it and offer help to those who are faced with this struggle. I also address IRS debt, pay day and cash advance loans because they are a detriment to financial success.
How can people connect with you?
Visit  www.themoneychat.com, join our Facebook group and come follow me on Twitter @MoneyChatLIVE & @DorethiaConner.
You can find #MoneyChat THE BOOK on Amazon.
#MoneyChat: THE BOOK teaches you:
How to not just create a budget but prioritize one
How to create an emergency fund when there's no money left over
How to save toward college
Why you should invest and where to begin
How to come up with extra money when you need it without patronizing a payday-type loan establishment and more!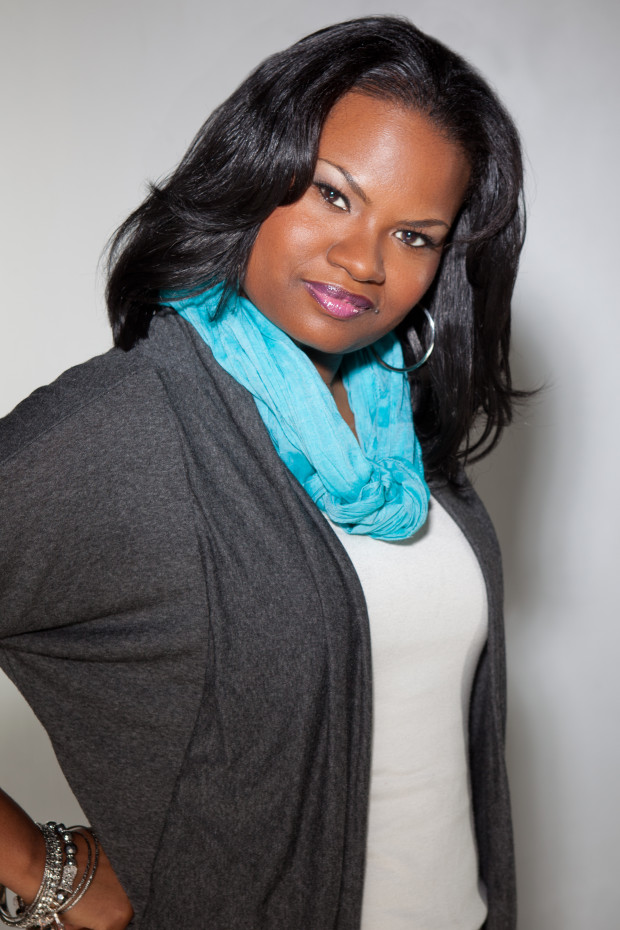 Dorethia Conner Kelly, MBA is a  the president of Conner Financial Coaching, LLC, providing results-oriented personal finance and business coaching services. She is also the founder of the popular #MoneyChat personal finance blog, themoneychat.com and online Twitter chat.
Dorethia's financial expertise has been featured in various national media including Black Enterprise, U.S. News and Nerd Wallet. She lives in Detroit, Michigan with her family.