A few years ago, I wrote about how you can learn everything you need to know about website design online without paying a cent. And as you are aware, we have plenty of content focusing on how you can make money online. However, today, we're not talking about making money or picking up career-building skills. Today, we're taking some "we time" to see what fun skills and hobbies there are out there that we can learn online and cure those midweek evening blues.
Forget Netflix, who cares about HBO, and don't even think about scrolling through that Instagram or Facebook feed one more time. It's time to pick up some new skills and hobbies that we haven't even thought of yet. Think poker, playing guitar, and knitting. No, hang on, scratch knitting, we're talking about fun things here.
Learning to Draw
No, this is no paint-by-colors lesson. We're talking proper drawing and sketching. Of course, this is something that comes naturally to a lucky few, but for us non-creative types, the notion of picking up a pencil to draw something is alien. Seriously, though, even the worst artist in the world can learn to enjoy drawing and take an incredible sense of achievement out of each piece they finish.
There are hundreds of resources available online, with YouTube tutorials being the most popular and obvious choice. There are also sites such as Drawspace or RapidFireArt that offer tons of free lessons on the basics of sketching. Even if you only have a passing interest in art, give it a go. You'll be surprised at how enjoyable it is.
Playing Poker
Poker is no longer a game relegated to smoky backrooms and casinos. Thanks to the internet, it's now a game played by millions of people daily. And despite what you may think, quite a lot of people who play poker aren't in it for the money. Poker is a social game that allows you to meet new people (yes, even online) while also being a game that helps improve self-confidence, decision-making, and of course, your math skills.
Now, because poker is hugely popular, you'll have plenty of choices. However, I'd suggest that if you're going to play, then opt for one of the bigger online poker providers. These platforms are much more reliable and have excellent training sections and even some free tournaments. If you get good enough, you might even make yourself some money, too!
Learn to Play Ukulele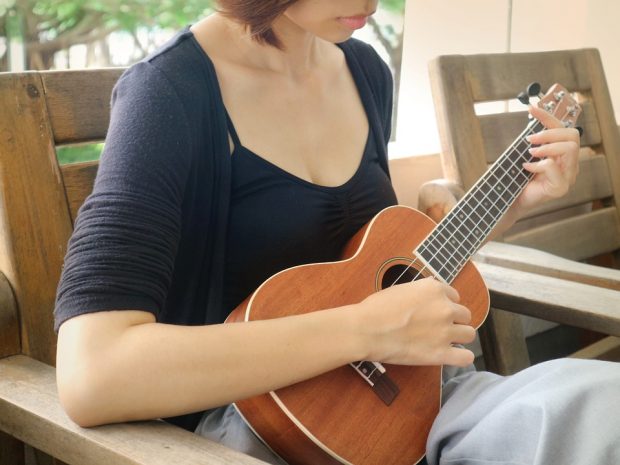 Okay, so it was the guitar mentioned earlier, but if you're looking for a musical instrument that is a little easier to pick up, then look no further than the ukulele. Hear a ukulele strumming, and you immediately get that good vibe and that happy feeling in your feet. It's an incredibly uplifting instrument, and hey, it only has four strings, so how hard can it be?
Well, it can be quite tough, but once again, there are plenty of tutorials available on YouTube. There are also some excellent sites such as Ukulele Tricks and Uke School that offer free lessons for beginners. One thing to remember is not to push yourself too hard. It's supposed to be fun, so don't go getting any ideas about moving to Hawaii to busk on the beach, although that is a good idea.
Learn Some Magic
If you like to go to parties, then this is the one hobby that you must pick up. We're not going full David Blaine here, so don't worry; you won't hurt yourself or anyone else. There are, however, some excellent card tricks out there that are simple enough to learn. You'll be the partygoer of the century if you can impress at social functions with a quick party trick.
Again, YouTube is your friend here, but one of the best channels to head for is Mismag822 – The Card Trick Teacher. There are tricks from the beginner level right up to the advanced so that you can keep picking up new stuff as you improve your skills. If card tricks aren't your thing, then you can check out sites like Good Tricks or Free Magic Tricks and Illusions. Once you've picked up a few magic tricks, you'll be the center of attention. Wait, is that a good thing?
Learn to Juggle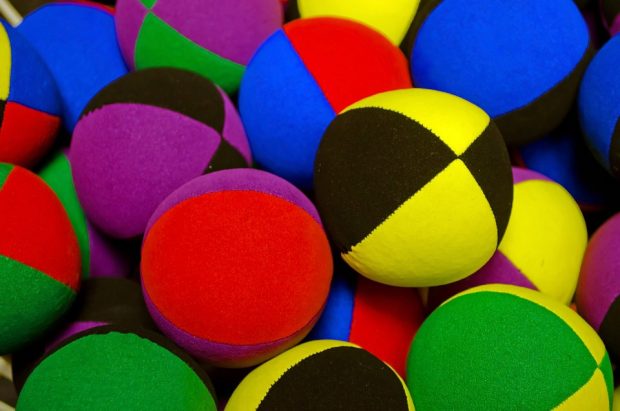 We've had a drawing, poker, ukulele, and magic, which are all quite reasonable hobbies that most people would genuinely consider picking up. But let's go with something out of the left field. Yes, juggling is as pointless as you can get, but it's good fun and great exercise.
Not only is it good cardio, but it's good for your mental health, too! No wonder all those clowns are so happy. So, where can you learn how to juggle? Do you need to ask? YouTube is the go-to resource for all our hobbies here, but you can also check out SkillShare or Juggling World for some free beginner lessons. Do not attempt fire juggling though. That's way too crazy.
Start Yoga
There's no doubt that yoga is one of the greatest things you can do for your mind, body, and soul, but it can get expensive quickly. You join a class, you pay the fees, and then you have to buy the right pants, and whatever else. A yoga class at home, however, you can do in your PJs on the bathroom mat. And yes, your instructor is free, too.
DoYogaWithMe is a great free resource that goes through the basics and keeps you on track to that healthy soul we mentioned earlier. Yoga With Adriene is an excellent channel that's quite possibly one of the most popular yoga channels on YouTube. It's easy to see why, as the lessons are super simple and well thought out.
So, if you're looking for something to cure your boredom, log out of social media and start thinking about doing something unusual. Whether it's poker or juggling, it's time to get out of your comfort zone and pick up a new hobby. You never know what hidden talents you may uncover.