Category Archives:
About Me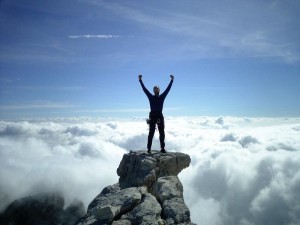 With all of the things that I share on this site my net worth has never been one of them.  It's not like I'm an incredibly private person, but I always felt as if I should hold at least ONE thing close to the chest.  That's about to go right out the window.
Blogging buddy J. Money asked bloggers if we were willing to share our net worth and I guess I felt challenged enough to (1) calculate that number and then (2) share that with the world (okay, the three of you who read this site).
You already know about my debt.   This blog was established with the sole purpose of documenting my way out and upward and it's been some ride.
When I started this blog way back my very first post detailed my debt of $105,665.31 and optimism.  I started owing less money than I do now but the circumstances are so much more different (grammatically incorrect, but it stays) than they were then.  Back in 2009 the only thing that I owned was my debt and two degrees…and a lemon of a newish car that I had to have constantly repaired at the dealer.