Category Archives:
Sponsored Posts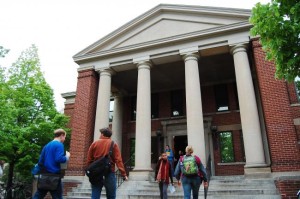 According to Consumer Reports, the average college student graduates with at least $20,000 in student loan debt. The average student also has at least $4,000 to $5,000 in credit card debt. Some students in high school are now realizing that college can pose a financial burden that they will face for the rest of their lives.  These students are taking steps to actively alleviate that debt by applying to scholarships and grants. In addition to doing a general search for scholarships on the Internet, listed below are five helpful tips that students can use to get a free college degree:
Meet with a High School Counselor
Your high school counselor contains a wealth of information when it comes to scholarship opportunities, and he or she will easily be able to perform a free scholarship search to help you find awards you may be suited for. He or she may know of local scholarships in the community that fit you particularly well. Your counselor may also be able to help you obtain scholarships for community college programs that will allow you to transfer credits to your college and save money.