Your credit cards are not just a convenient way to pay for things. Believe it or not, your credit cards might just come with major benefits that might make using them for purchases more beneficial than using good old fashioned cash.
Beyond being a convenient way to pay for really expensive things without carrying a wad of cash around, credit card providers are competing for your business and they're willing to throw in lots of benefits to get your business.
I know, not many people actually read their credit card profiles beyond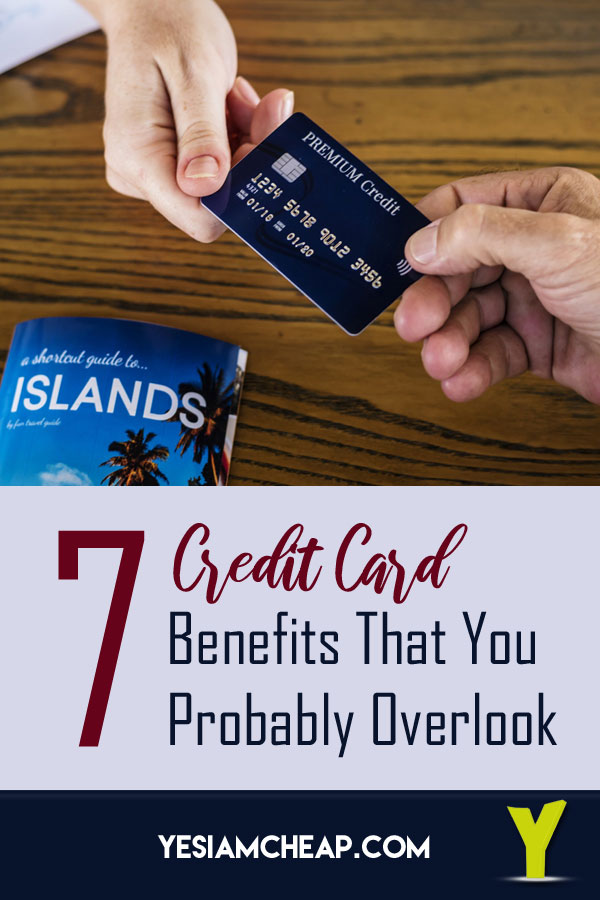 interest rates, but these benefits might just make you want to whip out your credit card and find out about benefits that they just might come with. One really popular benefit is access to your monthly credit score. That's super helpful if you're following trends in your credit profile.
You might even get cash back or travel and hotel reward points. Those are good but we've adults now and we need even more benefits. Here are some really common and popular benefits that your credit card just might provider that you're likely overlooking.
Extended Warranty
This might just be one of the most unused benefits of higher end credit cards and a great reason why you may not need to purchase extended warranties when you make an expensive purchase.Some cards can extend a manufacturer's warranty for up for two additional years! So, if you bought it with a card with this coverage, if it breaks, your credit card can step in to rescue you.
Automatic Price Matching
Comes in very handy, especially around the Christmas season when deals abound. Citibank specifically has a program called Price Rewind. They'll look for a better price for an item that you've purchased and registered for 60 days. It's pretty awesome.
Car Rental Insurance
If you have ever rented a car, you have likely stood at the counter feeling paranoid about potentially getting into an accident and being liable for damages. So, like me, you've signed on the dotted line just to ensure that you're covered.Well, your credit card might already have you covered. Just make sure that you've used your credit card to pay for your rental and that you've declined additional coverage through the car rental agency.
Travel Emergency Assistance
Experiencing an emergency while traveling can be disconcerting. Your credit card can potentially help you with emergency medical assistance and booking emergency travel. Let's hope that you never need this benefit.
Concierge Services
Let's pretend for a second that you can pick up the phone and have someone else book your travel, find a babysitter, look for a store that might have a birthday gift or even make reservations at a restaurant for you. Sounds like a dream, right? Well, wake up because your credit card might just have concierge services that you could be using.
Advanced Entertainment Access
That hot concert or sporting event that you've heard all about and wanted tickets to might be open to specific card holders before they go on sale to the general public.Advanced purchase access or even reserved spaces in the good seats might be a click away if you have certain credit cards in your purse.
Trip Cancellation Protection
Refundable airline tickets are super expensive. Many of us default to the cheaper, non-refundable fare, but, if something happens and you need to cancel your trip, you'll often lose your money.With trip cancellation protection, the credit card that you used to purchase your airline ticket might just reimburse you.
Don't think that your credit cards are just for swiping! Dig around online to look at the other benefits that are associated with your card.  For example, travel, hotel and reward cards come with different benefits that might include free checked bags, free hotel stays and cash back. If you're having a hard time, call up member services and find out just what else you might be missing.