The year has just started and I bet that you have repeated history and made the same old New Year Resolutions, such as joining a gym or eating more healthy food. These will all make a great choice for both your physical and inner health, but your New Year resolutions shouldn't end here. In fact, you might as well expand your outlook and focus on something just as much as important too. You should make New Year's resolutions for your money.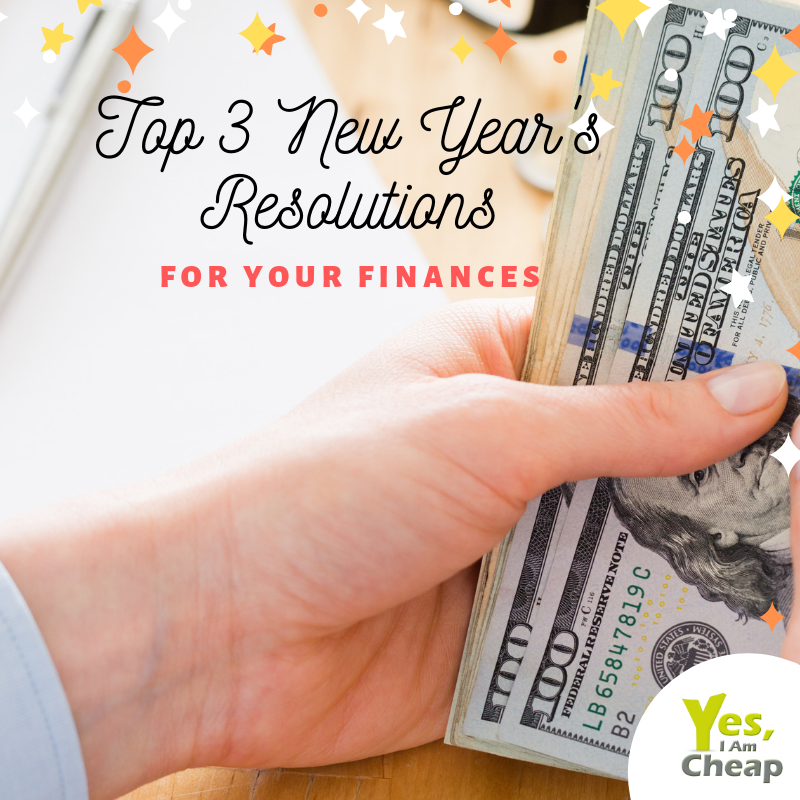 If you're struggling financially, it's a good idea to always organize your financial goals and to work towards resolving any debts or other money-related problems you're facing. In case you're wondering where to start from and what should be your priority, here are three financial
resolutions to consider for 2019.
Pay off Credit Card Debts
According to ValuePenguin research, 41.2% of all American households carry some kind of a credit card debt, with the average household debt being $5.700. Many people struggle with paying off a credit card debt, and for some these can take even decades to get out of. The first and most crucial step is to create your own monthly spending plan and to stick with it. You should find the right strategy for paying off the debt. One of the most popular methods that you can use is the snowball method that requires first paying off the smaller debts and then the bigger ones. This will motivate you because it will feel like you're finally moving forward to a debt-free life. If this sounds like a great financial resolution to you, then definitely work towards to it.
Start an Emergency Fund
Emergencies can happen anytime to anyone, but how much can you afford them? According to a GOBankingRates survey, 34% of Americans don't have any savings at all. If you're one of them, then saving up for an emergency fund should be one of your financial resolutions. There are many ways that can help you to save money. Again, you should consider making cuts in your budget, such as cancelling unnecessary services, eating at home instead of going out, and spend less on a night out with friends. Once you manage to master the budget cuts, you can look for other options – doing a part-time or project basis jobs can definitely help you with this financial resolution.
Save for Retirement
21% of Americans haven't saved anything for their golden years, while a third of Americans have saved just less than $5.000 – these are the results of the Northwestern Mutual's 2018 Planning & Progress study. If you were to retire tomorrow, how long could you last on your savings? If your answer doesn't assure you that you'll enjoy your days then you should definitely consider retirement savings as your financial resolution. It's up to you to find a way that suits you the most – for some that would be cutting down on expenses, for others that would mean increasing the cash flow or just saving a certain amount of cash aside every month. Also, consider opening an individual retirement account (IRA) or to make contributions to your 401(k) employment plan, if eligible. Whatever you choose to do, one thing is certain – the sooner you start, the better it will be.
No matter which of these common goals will end up as your new financial New Year resolution, what they all have in common is that you have to start saving. This is simple, but it's not easy. The more you master managing and saving money, the sooner you'll get to the desired outcome. Start fresh in 2019 and look forward to crossing off that goal from your financial check-list.