It was three years ago on January 4 in a period of desperation that I registered for the domain and built the site that would become this blog. After coming up with the idea for this blog, I sat on it for a bit before actually writing anything. I didn't know what I was doing and I started to question whether I wanted to share my financial crisis with the entire world.
I thought that maybe one or two people might stumble into my blog and possibly leave a message or two or word of encouragement. Never did I think that the blog would evolve to welcome tens of thousands of you every month, or that I would learn and share so much about money and finances.  So, I am celebrating my third anniversary this month, and I'm doing it with you and some friends. In the true nature of giving, I and some blogging buddies have decided to reward YOU for following along, and we're giving you a few chances to win some fabulous CASH and prizes.
We know Christmas might have left your pockets a little lighter, and we'd love to put a little bit of change back into your pockets. Here are the fabulous prizes.
One person will win: (1) Kindle Fire sponsored by Beating Broke, Bucksome Boomer, Maximizing Money and Sustainable Personal Finance and Yes, I Am Cheap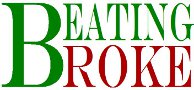 In order to be considered for this prize, you must be a verified e-mail feed subscriber to Yes, I Am Cheap AND you must complete each of the mandatory tasks.  Additional prizes are available for additional entries.  In order to be entered to win a prize from the additional sponsors, you
must
complete each task associated with the prize.  For example, you must follow @bitfs on Twitter to be entered to win a $25 Amazon gift card from that sponsor.   You can also have additional entries by following Yes, I Am Cheap on Facebook.  Finally, you can earn one extra entry
per
day by tweeting about this contest.
The prizes are listed below.
(1) $25 Amazon Gift Card sponsored by Budgeting In The Fun Stuff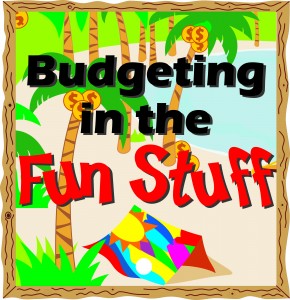 (1) $25 Amazon Gift Card sponsored by Free From Broke

(1) $25 Amazon Gift Card sponsored by Frugal Zeitgeist

(1) $25 Amazon Gift Card or PayPal sponsored by Live Real Now for Canadian entries ONLY!

(1) $25 PayPal cash sponsored by My Broken Coin

(1) $25 PayPal cash sponsored by My Personal Finance Journey

(1) iPod Shuffle sponsored by Prairie Eco Thrifter

(1) $25 PayPal cash sponsored by Thirty Six Months

(1) $25 PayPal cash/Amazon Card sponsored by Invest It Wisely

The contest is now open and ends on February 4, 2012 at 12:01 am Eastern.  Good luck!  Winners will be announced on Sunday, February 4.